History of Logos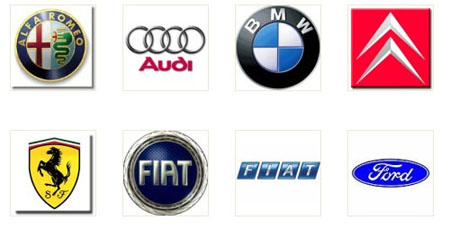 Just as a nation's flag expresses the distinct identity of a country, so, too, a logo, helps to establish the name and define the character of a corporation. Effective logos become synonymous with the organizations they portray. They are instantly recognized by millions of people, and help to identify their companies and convey a message about the brands for which they stand. Nike, McDonald's and Coca-Cola logos are some of the most globablly recognized logos.
I have always been interested in the meaning of the design behind some of the corporate logos. In some cases like Cisco, the idea behind the logo is fairly obvious but in case of Fedex, you will wonder why the spent over a million dollars to come up with the logo and why the Nike logo cost only $35. I am also fascinated by companies that come up with creative names. This section of my website list some of the world's most famous corporate logos and attempts to discover the history and the meanings behind them. I have tried to segregate them by categorizing them which should make it easier for you to locate the logo. If you are unable to locate a logo that you were looking for, use the Search box on the top of the page. I hope you find this section entertaining.
This section may also list other logos that I find to be interesting and well-designed. If you would like me to include a logo, please send me a note.
There are no articles in this category. If subcategories display on this page, they may have articles.